Powerful, but easy-to-use features
Drag & Drop Video Creation designed for speed!
With CreateStudio you can create complex animations and effects with click, drag & drop functionality! We take out the complexity, and allow you to make complex animations with ease.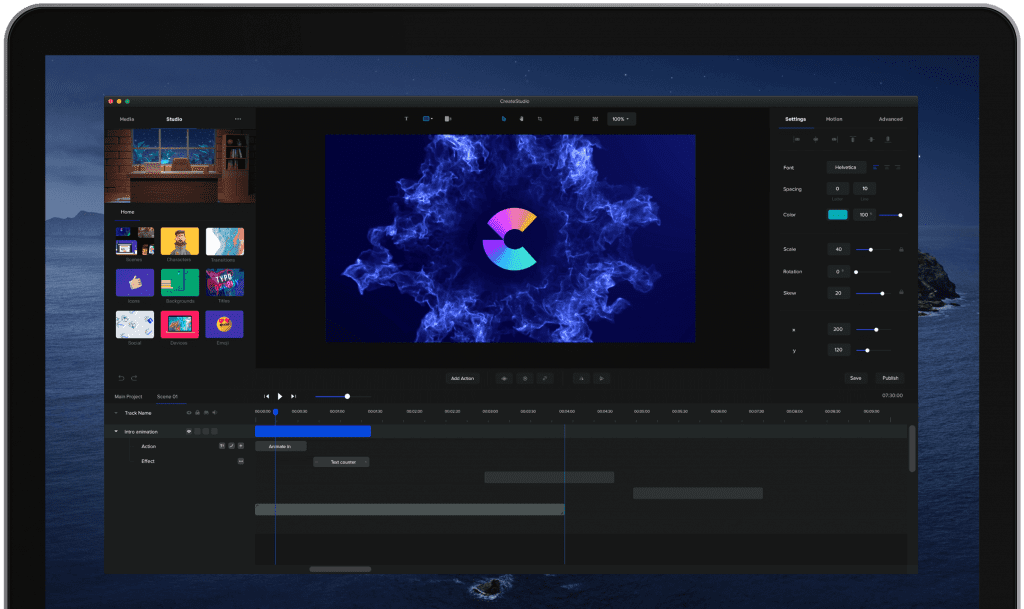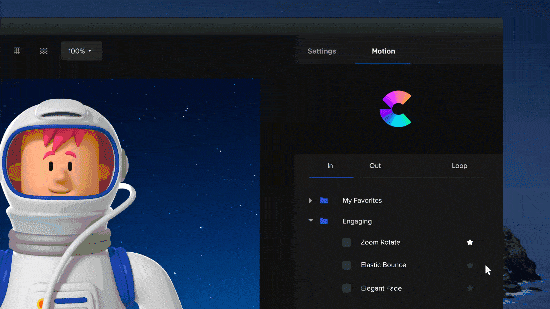 Pro Animation Just One Click Away!
Animation usually requires time consuming and complex keyframes. Not any more, thanks to our pre-built motion presets! Select your text, images or videos and quickly animate. You can also easily build your own custom animations on our timeline editor!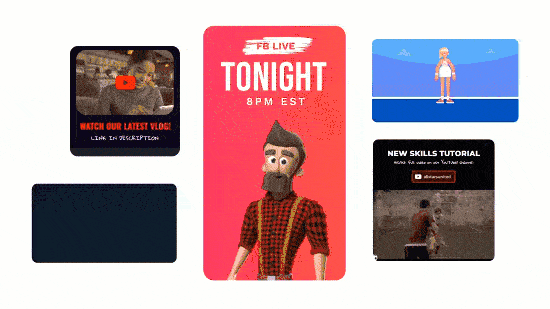 Square, Vertical, 16 x 9 Any size you require!
Whether you need a vertical video for Facebook & Instagram stories, or a square video for social newsfeeds and video ads, and if you just need a standard 16 x 9 video, you can easily create them all inside your new best friend, CreateStudio!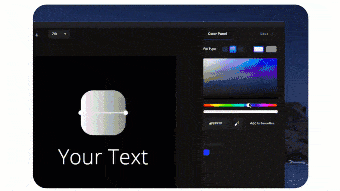 Linear & Radial Gradients
Add stunning gradients to any shape or text layer to create incredible designs. You can also use the eye dropper tool to select colours from the canvas, as well as add colours to your favourites for quick access.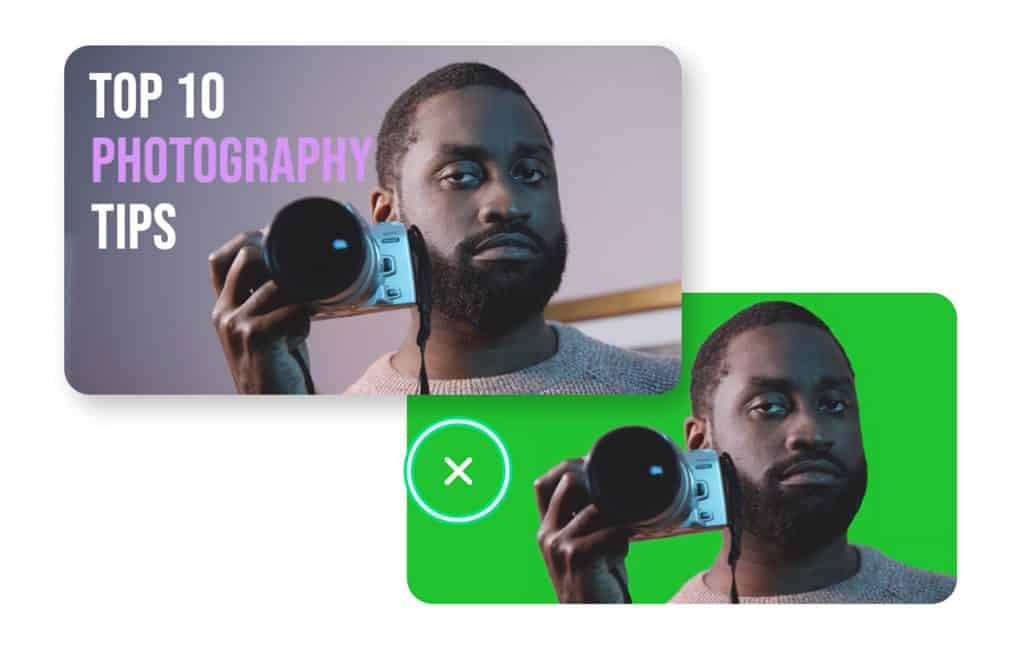 Quickly and easily remove any background colour from both videos and images to create your own green screen videos. Works with any colour background.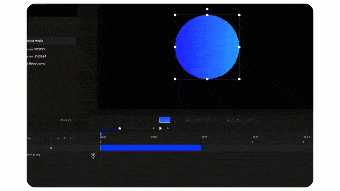 Import your own SVG's, adjust the colors and animate using our motion presets, or create your own custiom animations on our simple drag and drop timeline.
Go ahead and get your discounted copy of CreateStudio today!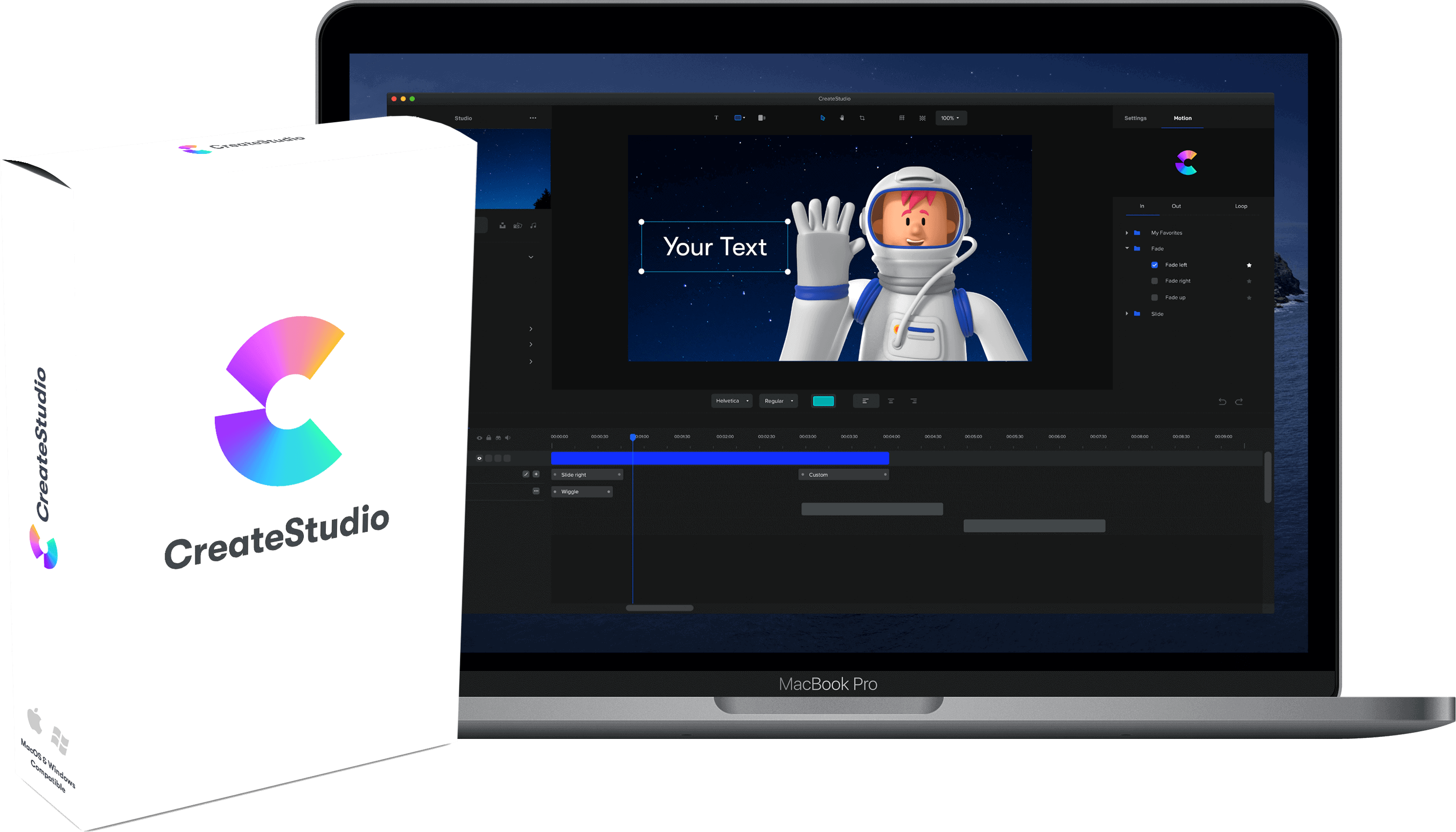 CreateStudio Lifetime Deal
Final chance to get CreateStudio for just $197, ONLY $67
REGULAR PRICE $197 (YOU'RE SAVING $130)