Every Tool For Your T-Shirt Business
Placeit has everything from clothing brand logo makers, t-shirt design templates and even banner makers for you to promote your designs, everything right here in your browser.
Simply choose a template you like and customize the text, image, and colors. Trust the professionally designed templates to get the quality results you want!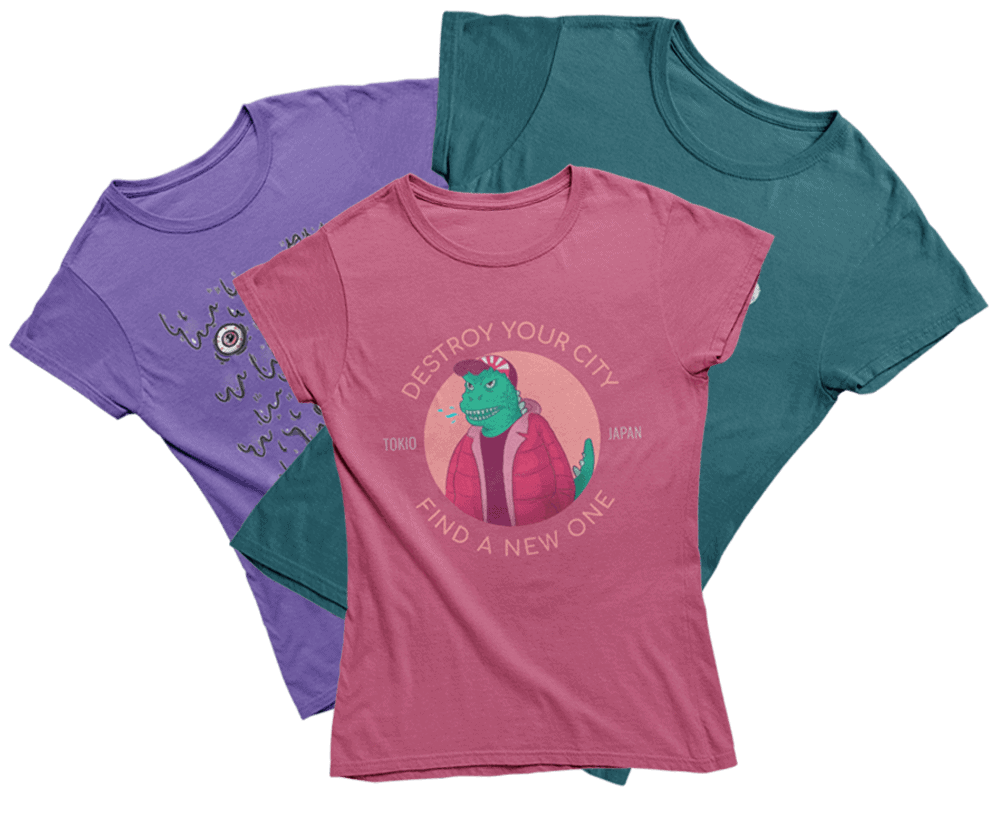 Take Your T-Shirt Designs to the Next Level with Mockups
Choose from thousands of photorealistic mockups for you to promote your designs without the need of setting up a photoshoot and spending hours on Photoshop!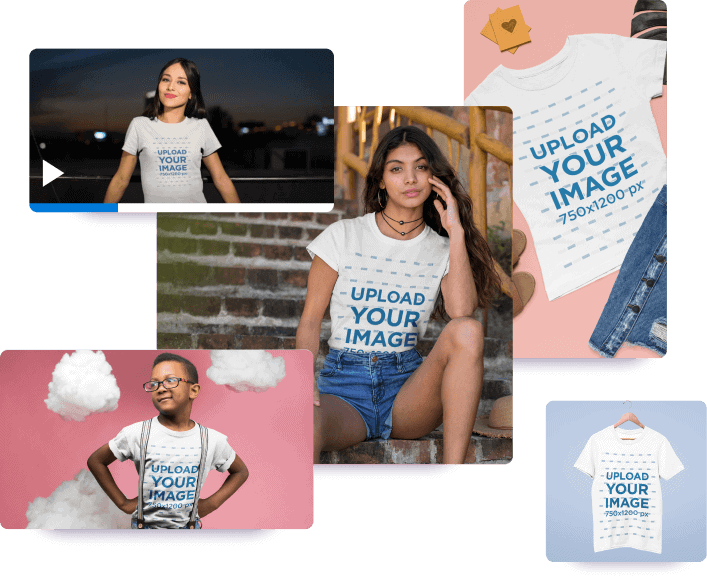 The Easiest T-Shirt Mockup Generator
T-shirt mockups are a perfect option to showcase your designs in a relatable way. Promoting them on social media and your website is easy with the right visual assets. Don't just sell, deliver an experience!

Tons of T-Shirt Mockups
Choose from a huge selection of t-shirt mockups for your POD shop!

Do It All in Your Browser
Customize a t-shirt mockup right in your browser, no special software needed!
T-Shirt Mockups Videos Maker
Video mockups to promote your brand. Upload your image and reproduce your new, ready-to-download video mockup. As Easy as Making Mockup Images!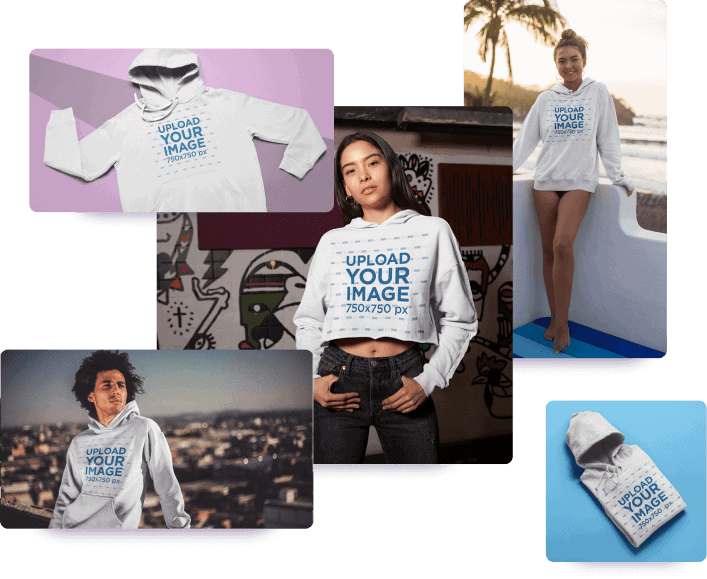 Create Realistic Hoodie Mockups
Winter has arrived, it's time to sell warm and cozy hoodies, but wait, are you still still using hoodie images with your design pasted over it? That's not the way to do it! Good images transmit much more information than plain text, start sharing great images on your marketing strategy to catch your customers' eyes and start selling more.

Striking Apparel Mockups
Professionally shot mockups means you'll get high-quality results with every download.

Find Your Perfect Match
With tons of apparel mockups to choose from, you're sure to find the perfect fit for your needs.
Make Hat Mockups and More for Your Apparel Shop
Creating images of your hat designs has never been easier. Use Placeit's hat mockups to create your own!
Running an online shop is a great way to make a passive income, but it often also means investing time and money into a new project. Luckily, you can save your hard earned cash and time when it comes time to create quality images of your products. If you have some cool hat designs that you're sure will be your next bestseller and you can't wait to get them into your shop, don't waste your time and money setting up a photo shoot. Instead, put your designs on a hat mockup and watch your sales take off!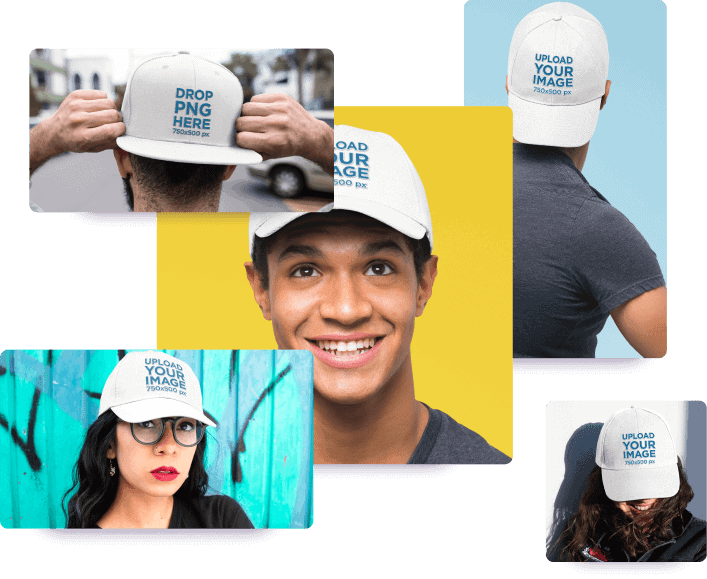 "I've been in marketing for 25 years + and I can tell you, this is cutting edge!! Easy to use, intuitive and LOTS of templates and images to work with."
"I am completely satisfied with Placeit. This is a quick and easy way to see my design as a finished product."
"Placeit lets me promote my work as a creative consultant, and to showcase client work."
Get Creative with All of Placeit's Tools
T-Shirt Branding Assets
Go from t-shirt seller to t-shirt brand with professional clothing branding assets.
Post Makers for Social Media
Show off your shirt designs with unique & easy to use social media templates.
Tons of Apparel Mockups
Find striking apparel mockups for all the items in your POD shop.
Make T-Shirt Videos in a Flash
Easily make and customize your videos with images and music, all inside your browser. Create stunning, ready to share videos to promote your brand everywhere!
The Easiest Shirt Mockup Generator Tool
Customizing a t-shirt mockup couldn't be easier! Simply upload your design and download!
A Large Range of T-Shirt Models and Styles
Find a diverse range of models, styles, and backgrounds to match your aesthetic!

DON'T MISS ANOTHER PRIVATE DEAL, SPECIAL OFFER OR BIG BONUS BLOWOUT...​